The annual Health + Wellbeing Equality Index has been designed to assess and benchmark LGBTQ-inclusive service provision amongst health, wellbeing and human service providers.
The Health + Wellbeing Equality Index (HWEI) is a free annual benchmarking tool for all health and human services organisations
Each year the Index covers work completed between 1 January and 31 December.
Benefits include:
Free submission for your organisation
Baseline your LGBTQ-inclusive service delivery and grow year-on-year
Each year results are anonymously compared within your sector
Free report on your results.
This index was developed on the back of the outstanding success of the Australian Workplace Equality Index (AWEI). The AWEI was instrumental in measuring, benchmarking and successfully shifting practice in LGBTQ workplace inclusion; this new index is expected to be instrumental in annually measuring and shifting practice within health, wellbeing and human services.
Participation will provide service providers not only with clear guidelines in terms of getting started, a reportable gap analysis of their current practice or results can be used for progressing work in LGBTQ-inclusive service provision. It also allows Pride in Health + Wellbeing to showcase examples of best practice from within the submitting organisations.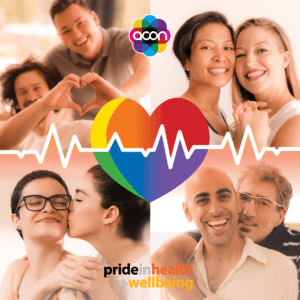 Share your participation in this year's HWEI and encourage more organisations to also join in by sharing our HWEI banners in your newsletter, social media, emails and online.