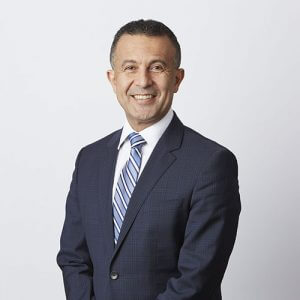 Michael Ebeid AM
Enterprise – Group Executive
Michael Ebeid joined Telstra in October, 2018 as Group Executive, Enterprise. In this role he is responsible for revenues in excess of $8bn and manages a growing business delivering connectivity, platforms, applications and tailored industry solutions to Telstra's enterprise and government customers. He is also responsible for Enterprise's international operations.
Prior to joining Telstra, Michael was the SBS CEO and Managing Director from 2011-2018. In this role he significantly evolved the public broadcaster's portfolio. Michael is a strategically focused leader with a 30-year career across the Technology, Telecommunications and Media sectors. He has a successful track record in leading organisational change and transformations and is passionate about workplace culture, leadership and diversity. In 2017, Michael was awarded a Member of the Order of Australia (AM) for his service to Broadcast Media and Multicultural Affairs and named CEO of the Year at the CEO Magazine's Executive of the Year Awards.
Michael has been an open spokesperson and role model for the LGBT and Culturally and Linguistically Diverse (CALD) communities and actively supports LGBT/CALD youth.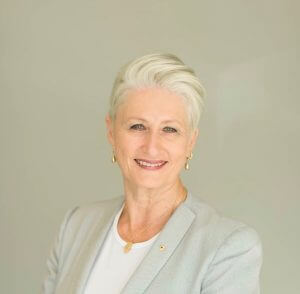 Prof. Kerryn Phelps AM MBBS (Sydney), FRACGP, FAMA, Hon D Litt (UWS)
Prof. Kerryn Phelps AM is one of Australia's best-known doctors, health communicators and public health and civil rights advocates. In 2011, she was awarded an Order of Australia for service to medicine, particularly through leadership roles with the Australian Medical Association, to education and community health, and as a general practitioner.
She has been a general practitioner for over thirty years and is the founder and principal clinician at her two Sydney clinics, in Double Bay and Surry Hills, and is a pioneer in the fields of health communication and integrative medicine in Australia.
In 2000 Prof Phelps was elected as the first female President of the Australian Medical Association, a post she held for the maximum term of three years. She guided political and practical solutions to the medical indemnity crisis and the medical workforce shortage. Under her presidency, the AMA developed its first position statements on complementary medicine, on sexuality and gender diversity, on the medical response to bioterrorism, and on the association between climate change and human health. She advocated strongly for the rights of refugee children in detention and for a solution to the problems of health disparity and disadvantage for indigenous Australians.
She has appeared in the media for over 30 years, bringing messages about healthy lifestyle to the attention of the public.  Prof. Phelps has also Authored several books including "The Cancer Recovery Guide" with a foreword by HRH Prince Charles, as well as "The Mystery Gut", "General Practice: The Integrative Approach" and "Ultimate Wellness: The 3-Step Plan". She has been the popular health columnist for the Australian Women's Weekly for over twenty years.
In 2016 Prof Phelps was elected Deputy Lord Mayor of Sydney and in 2018 Kerryn was elected as the Federal member for Wentworth until 2019.
She understands the pressures on families, having balanced career and parenthood throughout her working life as a mother of three. She is an advocate for child protection, having provided foster care for children at risk. She is an advocate for children in her role as an Ambassador for Barnardo's Australia.