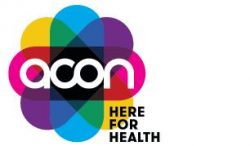 Pride in Health + Wellbeing is supported by an advisory group of experts in their field who help advise and govern the Health + Wellbeing team around current issues, areas of need and what is deemed best practice within Australia around their chosen disciplines.
The Pride in Health + Wellbeing program is an ACON initiative and is overseen and governed by the ACON Board.
ACON is Australia's largest sexuality and gender diverse community health organisation. Established in 1985, ACON creates opportunities for people to live their healthiest lives.
The ACON National Head Office is in Sydney, we have offices in key regional locations and we provide services throughout Australia.
Visit www.acon.org.au to find out more.