Thank you to our generous Sponsors

PLATINUM SPONSOR
Australian Government Department of Health

The Commonwealth Department of Health is proud to sponsor the Pride in Health + Wellbeing Awards. Our vision is better health and wellbeing for all Australians, now and for future generations. We work to deliver an affordable, quality health and aged care system and better health, ageing and sport outcomes for everyone.
The Department of Health is committed to reducing the health inequities affecting LGBTIQ+ Australians. We appreciate the unique qualities, attributes, skills and perspectives of the LGBTIQ+ community. We work with LGBTIQ+ people to deliver evidence-based policies, well targeted programs and best practice regulation.
We are also committed to being an inclusive, culturally aware, and responsive employer through our workplace policies and practices. Program initiatives are continually implemented to broaden diversity and inclusion in our workplace.

SILVER SPONSOR
Titanium Solutions

Titanium Solutions empowers oral health providers to deliver effective care. Flexible systems and infrastructure can accommodate the needs of LGBTQ people while facilitating best practice care. LGBTQ people have a better experience when clinical processes and communication are relevant to their specific situation. With patient experience becoming a top priority, software enabling safe, respectful, and affirming interactions is critical for all patients. Patients provide information about themselves and consent to providers holding that information to provide better care. Titanium Solutions is committed to enabling inclusive care, so our products support patients who wish to self-identify their gender and pronouns to facilitate appropriate communication.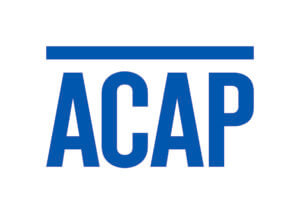 DIGITAL SPONSOR
ACAP
The Australian College of Applied Professions (ACAP) is an international leader in providing professional training in the broad field of applied psychology. Our philosophy is to inspire our people to contribute to society's social and spiritual well-being by exemplifying the values of integrity, equity, and social justice.
Over the last 35 years, ACAP has helped over 20,000 graduates launch impactful, fulfilling careers – education beyond the classroom is our mission.
Using our understanding of how people think and act, we offer individualised learning that supports your personal journey in your desired field.